Software Versions:
FreePBX ISO – STABLE SNG7-PBX-64bit-2011-5
Poly VV H601

UC Software Version: 6.4.1.2280
Updater Version: 6.4.1.0431
Assumptions:
FreePBX Server IP: 192.168.1.10
Extension was created on FreePBX using pjsip driver.

Extension No: 1001
Password: 10011001
PJSIP Port: 8051

Poly VVH 601 IP: 192.168.1.12
Poly VVH 601 Configuration:
Simple Setup

SIP Server

Address: 192.18.1.10
Port: 8051

SIP Line Identification

Display Name: 1001
Address: 1001
Authentication User ID: 1001
Authentication Password: 10011001
Label: 1001

Base Profile: Generic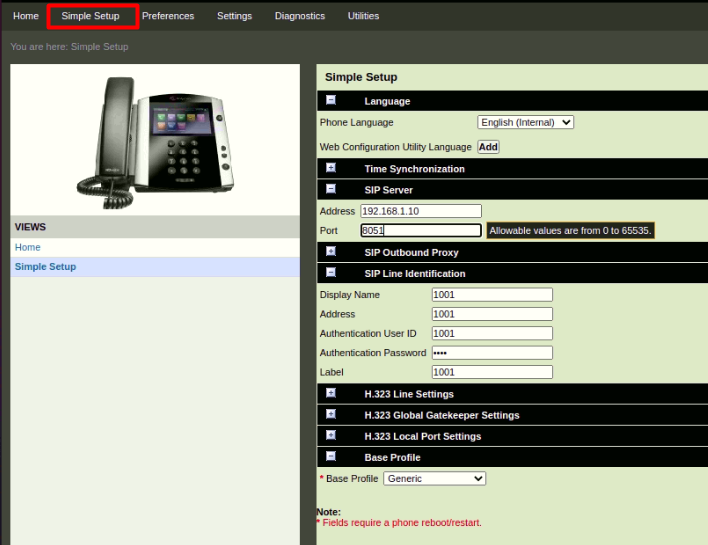 Settings > SIP

Local Settings

Local SIP Port: 29101 (This should be unique on each Polycom Phones to avoid conflicts)

Server 1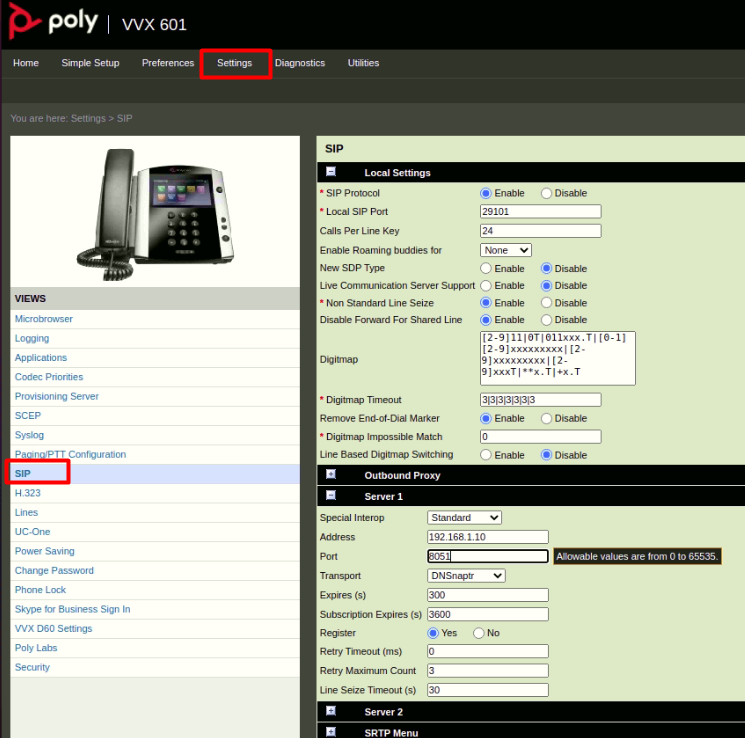 Save and Reboot the phone to apply the changes.
Check the FreePBX Logfiles or Asterisk Info if the phone registered successfully.